A UNIQUE EVENT
An interactive event hosted by Emily Maitlis, BBC journalist and newsnight presenter, featuring WPP and Industry experts in combination with a unique Internet of Things fashion Experience. The event had many opportunities for valuable networking, knowledge sharing and hands-on familiarisation with the very latest in machine to machine and machine to customer interaction.
Catch the next wave or be caught out
Understand the impact of the IoT on retailing
Hear from industry visionaries and leading industry experts
See practical solutions, revealing disruptive innovations
Get insights, ideas and actionable learnings
Prepare for the future now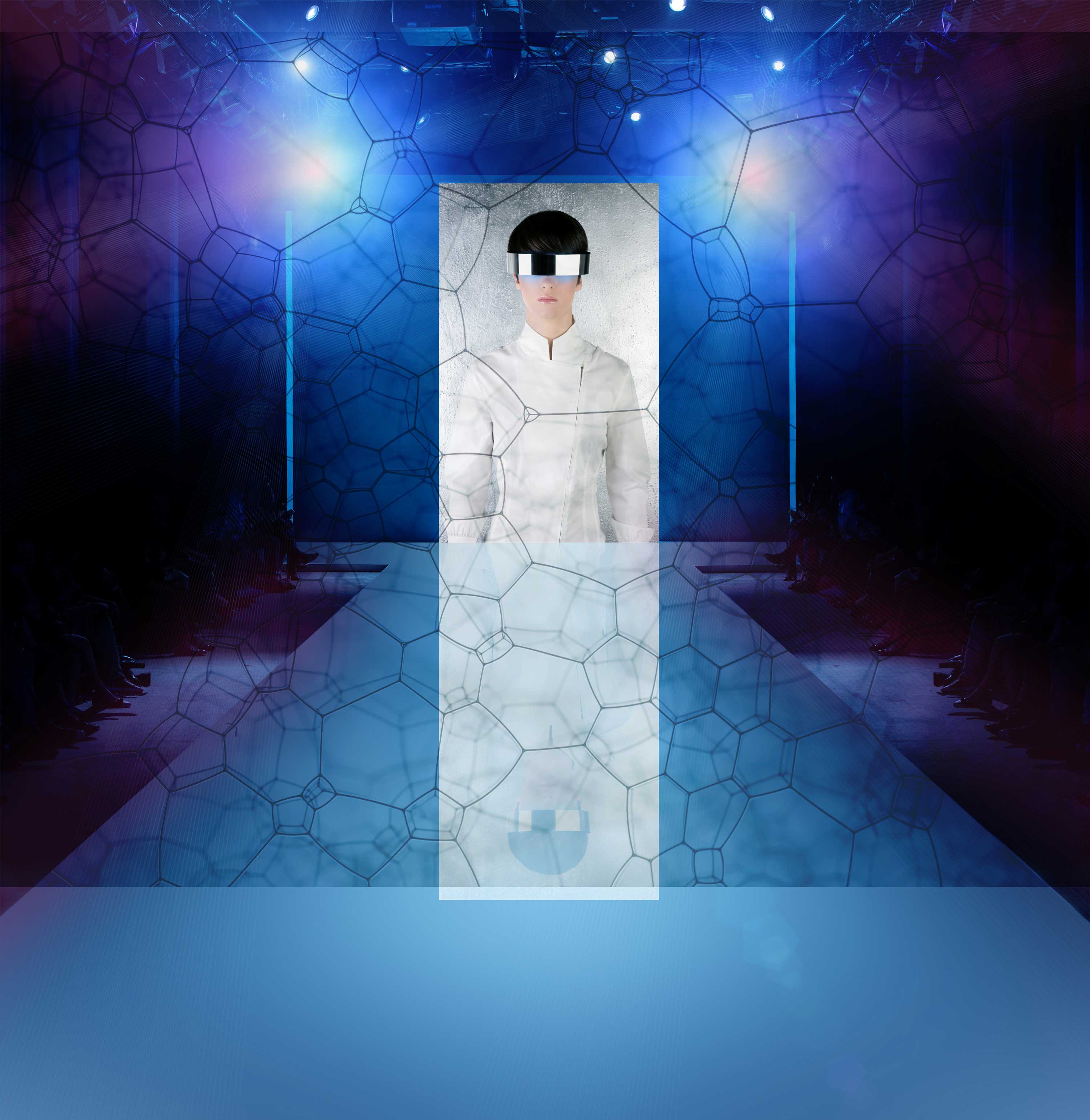 DAY: EVENT
A unique event and experiential show in collaboration with Intel explored how digital connectivity, the Internet of Things, personalisation, analytics, location-insights and sensors will interact to change retailing, the way
we communicate with consumers across the new path to purchase and profoundly impact the way we shop.
Retailing to the Customer of One in an era of digital connectivity and the Internet of Things means that the customer, their location and relevant data about them creates the ability for instant communication and hyper-personalisation.
The challenge for retailers, brand-owners and marketeers is to exploit the new era of digital pervasiveness and use it to embrace every individual as "the Customer of One."
Understand how this will impact retail as sensors, location, materials, analytics and environment interact in new ways, changing the way we articulate, communicate and drive purpose for shoppers and ROI.
EVENING: SHOWTIME…
SMART EVERYTHING EXPERIENCE
An interactive "fashion-esque experience" featured an eclectic mix of the concepts, products, applications and ingenuity that will revolutionise the way we sell and build brands. From smart shelves, wearables, smart packaging to, well, smart everything…
THIS NEW WORLD CAME TO LIFE FROM THE DIFFERING PERSPECTIVES OF SHOPPERS, RETAILERS, BRAND-OWNERS AND OUR CUSTOMERS' LIVES.
A unique, immersive experience for your senses, imagination and brain. Some of the ideas, concepts, products and innovations revealed made us gasp… some made us laugh… and some we wanted to put to use immediately…
…But combined they tell a story of what The Future of Retail in an IoT World will be. And where the opportunities for you lie.
COME WITH US ON THIS EXCITING JOURNEY.
SMART EVERYTHING
12:30pm - 1:00pm

Arrival and registration

1:00pm

Delegates enter Platform Theatre

1:10pm

Emily Maitlis, BBC Journalist and Presenter of Newsnight introduces the event

1.15pm–1.30pm

KEYNOTE: David Roth, CEO, The Store WPP, EMEA

"RETAILING TO THE CUSTOMER OF ONE IN THE IoT AGE"

1.30pm-1.55pm

KEYNOTE: Joe Jensen, Worldwide VP and General Manager for Retail Solutions Division, Intel

"RE-ENVISIONING THE CONSUMER AND RETAIL WORLD WITH SMART EVERYTHING AND THE TECHNOLOGY THAT WILL DRIVE IT"

1.55pm-2.15pm

Andrew Curry, Director, The Futures Company and David Wright, Head of Innovation, Kantar

"THE IoT'S IMPACT ON SOCIETY AND INSIGHTS"

2.15pm-2.30pm

Jon Hamm, Global Executive Creative Director, Geometry Global

"IoT – A REVOLUTION IN THE PATH TO PURCHASE"

2.30pm-2.40pm

PANEL #1: "SHOPPER INSIGHT, CUSTOMER OF ONE"

Jon Hamm, Geometry Global, Andrew Curry, The Futures Company, David Wright, Kantar

2.40pm–2.55pm

Neil Bruce, Head of Mobile, Mindshare Worldwide

"THE TRIANGULATION OF LOCATION, DATA AND THE INDIVIDUAL IN AN IoT WORLD"

2.55pm-3.05pm

KEYNOTE INTERVIEW: Lord Wei in conversation with Emily Maitlis

"IoT BUT WHAT ABOUT THE JOBS AND LOCAL COMMUNITIES"

3.05pm-3.20pm

PANEL #2: "WORKING WITH IoT ENTREPRENEURS TO ACCELERATE IoT IMPLEMENTATION"

Lord Wei, Joe Jensen, IoT entrepreneurs: Ofer Klein, Founder, Kwik, Szymon Niemczura, Founder, Kontakt.io,

3.20pm-3.50pm

Coffee Break

3.50pm-4.00pm

James Bidwell, CEO, Springwise

"IoT INNOVATIONS FROM AROUND THE GLOBE"

4.00pm–4.15pm

PANEL #3: "THE RISE OF THE INTELLIGENT MACHINES"

David Brebner, Founder, Umajin, 3D Byonics, Steve Newbury, Williams F1 Advanced Engineering, Andy Jones, Salmon

4.15pm-4.30pm

Hannah Blake, Open Innovation Director, MEC Global

"WHY RETAILERS NEED TO WORK WITH STARTUPS FOR OPEN INNOVATION"

4.30pm-4.45pm

Chris Perry, CEO, Wunderman

THE REALITY OF REACHING AND COMMUNICATING TO THE CUSTOMER OF ONE

4.45pm–5.05pm

PANEL #4: "RETAIL AS USUAL OR A RADICAL TRANSFORMATION"

Dr. David Sharp, Head of Technology 10x, Ocado, Boren Novakovic, Head of Digital, Kimberly Clark EMEA, Jon Bird, Global CEO, Y&R Labstore, Joe Jensen, Worldwide VP and General Manager for Retail Solutions Division, Intel

5.05pm-5.20pm

KEYNOTE: Tim Greenhalgh, Chairman and Chief Creative Officer, Fitch Worldwide

"IoT CHANGES DESIGN THINKING IN THE PHYSICAL AND VIRTUAL RETAIL ENVIRONMENT"

5.20pm–5.30pm

David Roth, Wrap up and launch of the WPP IoT Innovation Kit and Smart Packaging

"WHERE DO WE GO FROM HERE?"

5.30pm-6.10pm

BREAK: Refreshments and drinks in the bar area

6.15pm-7.00pm

Showtime begins "SMART EVERYTHING EXPERIENCE"
A few memories from this year..
Smart Everything Experience
A few memories from last time..